Most of the medical and scientific stuffs are hard to define by merely words, that is why most of the topic that involves medical explanation needs images and photos to illustrate and expound each topic well. Good photos can let other readers and viewers easily understand the fact of what you are trying to explain and we have the list of the best and most inspiring medical illustration for medical related topics.
Here is a list of the top 30 most inspiring medical illustration that you should check out:
Cynthia Turner – Medical Art
This medical illustration is one of the best and inspiring medical arts designed by Cynthia Turner. This photo realistic medical art collection is colorful and very artistic that looks great for medical related theme. Turner is a licensed and board certified medical illustrator and also one of the Medical Illustrator member.
Candy Cane Unravel
Circulatory System
This medical illustration is a photo of human circulatory system created by David Marchal. The illustration is composed of red and blue nerve cells that show how the veins look like inside our skins together with the bones. It has an illustration of shoulder to chest connection, head portion, hand, arm, knee and pelvic part.
Z Life Magazine
Illustrations
AS&K Visual Science – Medical Illustration & Animation
This illustration is a beautiful visual science animation that looks a little strange for most audience but it greatly illustrates how cells and other micro organisms look like inside our system that cannot be seen with our naked eyes created by ASK Visual Science. This medical illustration looks very colorful and attractive that will surely catch anyone's attention.
Medical Illustration
Medical & Scientific Illustration
This beautiful illustration collection is a science based photographic layouts created by Steven Lee. The collection is very interesting that will give you a lot of medical illustration ideas to give you the best layout designs for medical theme. You can find illustrations of genetic composition, human cells, network nodes, genome cells and many more others.
Medical Illustration For Advertising
3D Medical Illustration
This medical related illustration is a collection of attractive 3-Dimensional medical arts designed by Polygon Medical Animation. It has variety of 3D photos that illustrates different medical terms and internal system like flowing blood stream, veins, layers of skins, brain parts, heart functions and many more others.
Advances In Cancer Research
Medical Illustrations 2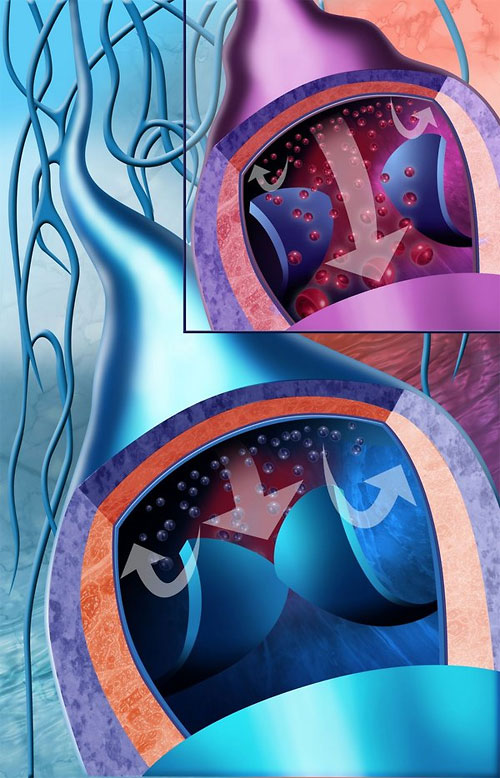 This medical illustration collection is created by Miguel Campos for specific pharmaceutical projects like posters and calendars. It illustrates inner views on how varicose, heart and prostatic tissue look like inside our bodies mix with artistic details to make it look better and work of art. This is perfect medical illustration for branding medical products.
Standard Poors Industry Surveys
Medical Illustrations
This medical illustration is a beautiful collection of medical arts designed by Mads Abildgaard. You can find a beautiful injection art, illustration of human running heartbeat, horse anatomy, brain part and many more other beautiful details. This is a beautiful collection of human anatomy that can help you illustrate any medical related theme.
3D People and Characters
The Medical Vending Machine
This is a beautiful illustration of vending machine but in medical approach created by Brandon Beichler. It has many details like capsule, injection, dextrose, tubes and many others that look cool and classic arts. This medical illustration is in cartoon-like effect with an overall attractive and beautiful effect that will surely look good on any of your layouts.
Human Lungs
2013 M Red Collection You AreMy DNA 12 and 3
Medical Illustration
This is a beautiful 3D illustration of genetic formation created by Stephen Locke perfect for wide applications. You can see a lot of colors, detailed inner layers, nerve strings and many more others that can be used for any related to medical art illustration. This is a medical illustration for Bio-Rad Laboratories.
New Savings Catalunya Caixa
Illustration Of A Medical Topic
This illustration is an art illustrating the flow of blood cells to the blood vessels created by Mitya Mamyshev for specific medical topic. It has a very clear and clean art illustration where you can see layers by layers of blood vessels with flowing blood cells and other details all lay down together for better illustration effect.
DNA
3D Medical Illustration
This is a beautiful collection of 3D medical artworks that are created for direct clients and for certain medical projects designed by Big Al Gruswitz. You can find many interesting medical art illustration in this collection like illustration of scarless surgical operation, brain visualization, kidney transplant, knee anatomy and many more beautiful 3D arts.
Sperm Vector Art
Digital Illustration for Medical Books
This is a beautiful collection of digital art illustration for medical books created by Alfonso Mostalac. It has a very colorful and artistic collection of digital arts that can surely add beauty to medical books, it can be used as book covers or page illustration for specific medical topics and will give you a nice eye catching 3D effects.
Playstation DNA
Advance for Medical Transcriptionist Cover, 2010
This is a beautiful illustration of a human body showing not visible body parts which could be affected of certain diseases created by Von Costanzo. The human body illustration has grid lines and with contrast color edges that can add eye-catching effect with circles identifying the location of the inner organs of the body.
Machinery Of Life
Medical and Life Science Illustrations
This is a colorful and very inspiring medical artwork collection for science and medical related illustrations created by Stephen Lustig. The collection shows a lot of digital arts in very entertaining colors that will surely look good on special medical subjects you may like to use the photos.
DNA Helix
Medical Illustrations
This is a beautiful collection of medical illustration arts that looks cartoonized and colorful created by Anne-Laure Siat. This is a collection of different surgery, functions of human body, skin anatomy and others. This medical illustration is extracted from the works of Siat from her own website; you can find many other beautiful illustrations like this in her page.
Core