Author
Diana Toma
I'm a graphic designer extremely passionate about my work. I discovered Illustrator a while ago and simply love it. Since then, it has kept me busy and active.
Posts by Diana Toma:
In this tutorial, you will learn to create a beautiful summer time icon. We will start with the retro-looking glasses and after you have drawn the shape you will learn some techniques for adding highlights using gradients, the Blend tool and brushes. We will then continue with the dreamy beach landscape that contains plenty of elements like footprints in the sand, palm leaves, waves and sun. So let's get started…
This tutorial will take you through the process of creating a Zoo Park map from scratch. It's all vector and besides the actual map with various elements, it also teach you on drawing a parking lot, a logo and creating a legend for the map. By the end of this tutorial, you will have all the necessary knowledge for drawing various maps and the confidence to get map drawing projects. So let's get started!
Read this tutorial to learn how to draw a realistic body spray from scratch. We will then learn how to create an entire collection from the first body spray. Everything starts from basic shapes drawn with the tools so you don't have to worry about your Pen Tool skills. You will work with the Gradient Mesh option, Blend Tool, Texturizer and Warp effects. By the end you will have the knowledge to draw different types of body sprays, spray cans or even cosmetic containers in general. You will also learn to draw the fluid spray effect. So if all this sounds interesting let's get started!
Follow this tutorial and learn how to create a Christmas gift text effect in Illustrator. You will use the Blend Tool, the Gradient Mesh, the Round Any Corner script and Art brushes to add highlights and to obtain a glossy look. There are a lot of details, useful techniques and some pattern transformations. For some extra Christmas atmosphere, we will add some sparkles.
Read the rest of this entry »
This tutorial will take you through the process of drawing a hot air balloon from scratch. We will create the balloon using the 3D Revolve effect and the Map Art option, we will draw a lot of things like the pattern for the basket and the pattern for the balloon, cables, burners, sand bags and so on. This tutorial is very detailed with easy step by step instructions. If you want to learn some new techniques, follow me!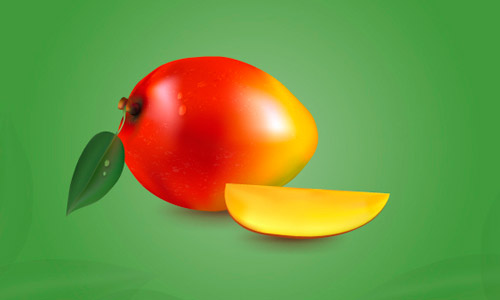 Follow this Adobe Illustrator tutorial if you want to learn how to draw a realistic mango. Everything here is made using the Mesh Tool therefore if you want to master this tool better, this is your chance. Let's get started!
Read the rest of this entry »
In this tutorial, you will learn how to create a brochure in Illustrator. It focus on both layout and design elements so it is going to get very exciting. You will use plenty of brushes, create many types of arrows and grungy tags that will make your brochure look funky and modern and can be used as promotion materials. Let's begin our brochure making!