35 Most Useful FREE Vectors to Kick Start 2009
Let's kick start the New Year with a great compilation of the best free vectors online. You can find a great selection of vector icons, decorations, silhouettes to buttons… All these vectors are great items to add to your vector library. Hopefully this can ease up your load for new upcoming projects! So help spread this link to your friends!

These vectors are from the 16th century and make excellent ornaments.
22 vectors with ecology in mind.
Set of 8 classic banners.
77 buttons that will speed up your button making processon a tight deadline.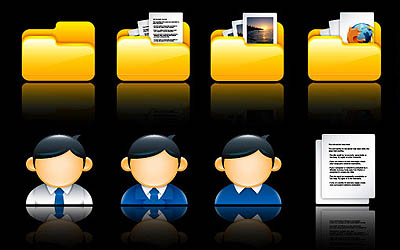 30 city skylines – from Sydney to New York.

A pack of free vector glass buttons and bars for your webpage or blog.
Great collection of silhouette birds in flight from Bittbox.
---
Related Articles
See the list of all
Illustrator tutorials
.
Learn
101 Illustrator tips and techniques
for free.
About The Author: Tony Soh
Hi. I'm the founder of Vector Diary. Illustrator is my passion and I have written numerous tutorials on illustrator helping people learn illustrator. My most popular tutorial on learn illustrator has been a hit. It makes learning illustrator so easy and has benefited more than 20,000 people worldwide. Also, I've revealed some of my secret techniques in the premium tutorials. So don't forget to check it out!