Illustrator Tutorial: Honey Star

Draw a nice honey star shape in this Illustrator tutorial. Learn to draw illustrator rounded corner effect with Divide effect. Have fun!

1. Create a star
Select the Star Tool, and draw a star. Copy it to the clipboard by pressing Ctrl+C/Command+C as we will be using it later.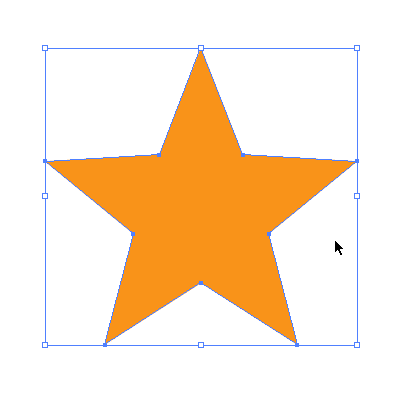 2. Rounded corner effects
Apply Effect>Stylize>Round Corners. Enter a value in the Radius field. Check the preview to get the amount of rounded effect you like. Expand the shape after that by going Object>Expand Appearance.
3. Dividing the corners
Press Ctrl/Command+F to paste the sharp corner star to the front. Select both shape and select Divide in the Pathfinder palette(Window>Pathfinder).
4. Delete away unwanted corners
Using Direct Selection Tool, we select the corners the unwanted corners and delete it away to get the final honey star shape.

Extra Tip:
We can use this method on any shape to achieve the combination of sharp and rounded corners using the Rounded Corners effect. As the shape will break into pieces after you applied the Divide command, you can combine the shape back by selecting all the broken shapes and apply Merge command in the Pathfinder.
---
Related Articles
See the list of all
Illustrator tutorials
.
Learn
101 Illustrator tips and techniques
for free.
About The Author: Tony Soh
Hi. I'm the founder of Vector Diary. Illustrator is my passion and I have written numerous tutorials on illustrator helping people learn illustrator. My most popular tutorial on learn illustrator has been a hit. It makes learning illustrator so easy and has benefited more than 20,000 people worldwide. Also, I've revealed some of my secret techniques in the premium tutorials. So don't forget to check it out!