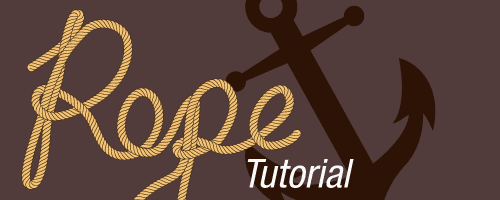 How to Make Rope Brush in Illustrator
Making a rope brush can be very tricky if you are creating from scratch. In this tutorial, I will be showing you my secret technique of making a brush rope easily. Step by step, I will show you how to create the pattern for the rope and move on to making the rope ends. Finally, we will apply the rope brush a path to create a pile of rope.
And when you order today, I'm topping up a bonus tutorial to teach you how to weave a rope text as shown above. Using this technique, you will be able to weave through ship anchors or any objects your like. See more examples below of what you are able to achieve using this technique.