30 Cool Robots Illustrations
30 cool robots for your inspirations. We have some nice robots illustration that might be handy for your mechanic design. So enjoy this post!

1. Do You Like My Robot
2. Down in the woods
3. Smphny Speaks
4. Big Red
5. Fat Mech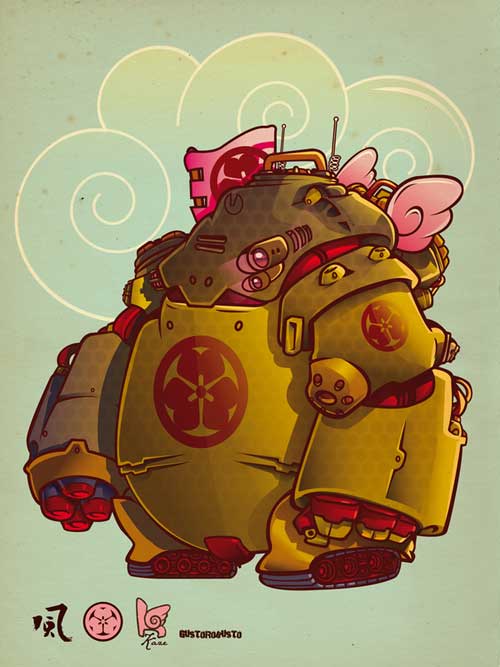 6. Garbageman
7. Gundam
8. Looking back
9. Alice
10. AfterMath
11. 2robots
12. Cat Robot
13. Daniel
14. Giant Robot
15. Lost Robot
16. Robot Claw
17. Robot
18. The Messiah
19. Robot Runamuck
20. The Crusher is back
21. Orange Mech
22. Tetsujin
23. Robots on Wood
24. Phig
25. Mech Warrior
26. Strax
27. Iron Giant
28. BumbleBee
29. Nerdbot
30. The Future
Learn how to draw vector robots in Illustrator today!
Do you have any robot illustrations to add into the post? Feel free to share it in the comments.
---
Related Articles
See the list of all
Illustrator tutorials
.
Learn
101 Illustrator tips and techniques
for free.
About The Author: Tony Soh
Hi. I'm the founder of Vector Diary. Illustrator is my passion and I have written numerous tutorials on illustrator helping people learn illustrator. My most popular tutorial on learn illustrator has been a hit. It makes learning illustrator so easy and has benefited more than 20,000 people worldwide. Also, I've revealed some of my secret techniques in the premium tutorials. So don't forget to check it out!